Sage is an AI-powered investment assistant that acts as a personalized CIO, helping advisors through quick ideation and actionability for each client and prospect portfolio.
Always on, always actionable.
Providing advisors with actionable, personalized investment advice for their clients.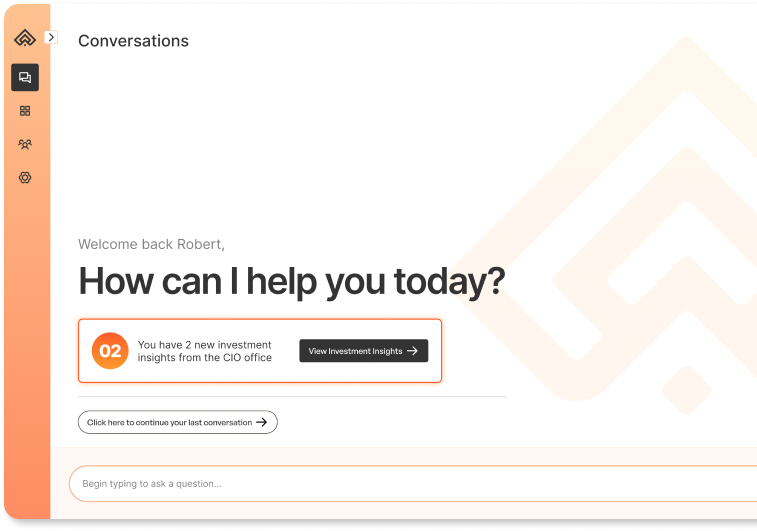 Sage is Intelligent, Personalized,
Actionable, and Compliant
In development with a premier private bank as day-one client.